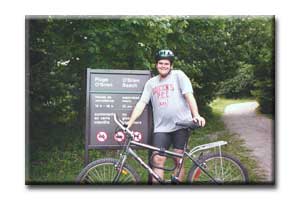 Welcome to the home of the Kingston Bicycling Advisory Committee! Please look around and give us feedback on the site and ideas about what you want to see!
Purpose
To promote, encourage and support all types of cycling in Kingston for residents and visitors.
To represent cyclists interest regarding planning and maintenance.
To promote the four E's - Engineering, Encouragement, Education and Enforcement.
Goal
A liveable and environmentally friendly city that is accessible and safe for people of all ages and abilities to travel by bicycle and to ensure the role of cycling in a transportation system appropriately balanced among all road users.
Coming Events
Can Bike: For more information on the next CANBIKE course please contact us at kbac@canada.com.